Be proud to show your appartenance to The New Order working for His glory: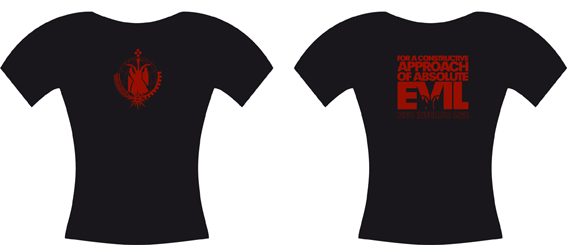 Wear our new necro-TS-004 Neo Inferno 262 T-shirt or die, as a fucking atheist decay you are!
!Socialize yourself and your children under His will!
Still Avialable:
necro-005 Neo Inferno 262 "
Hacking the Holy Code
"
9 industrial black metal tracks for a new type of secured society built upon Chaos & Family in His name!
And more than 5000 references in our mail order at:
http://www.necrocosm.org/
For all order or asking, please contact us at
order@necrocosm.org
Or by snail mail at:
NECROCOSM
Appt 5
25, rue du Soleil Levant
31500 TOULOUSE
FRANCE
!Death is Art!
http://www.necrocosm.org/