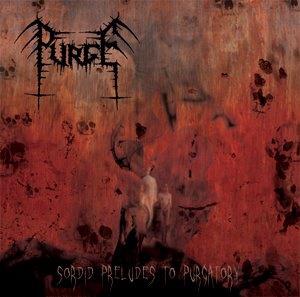 New release of Gospels of Death records available (worldwide exclusive distribution by Necrocosm):
PURGE

"Sordid Preludes to Purgatory"

9 tracks - CD
GOD-002 - 11.90 €
Also available: T-shirt, Girly, Embroided patch &
Special pack! - 22€90 (Girly) / 23€90 (TS)
First full-length opus by these french veterans,
featuring members from
MERRIMACK
and
RITUALIZATION.
Purification and Salvation in the name of
Old School Death Metal!

Order at:
http://www.necrocosm.org/
or order[at]necrocosm[dot]org

!DEATH METAL ETERNAL !