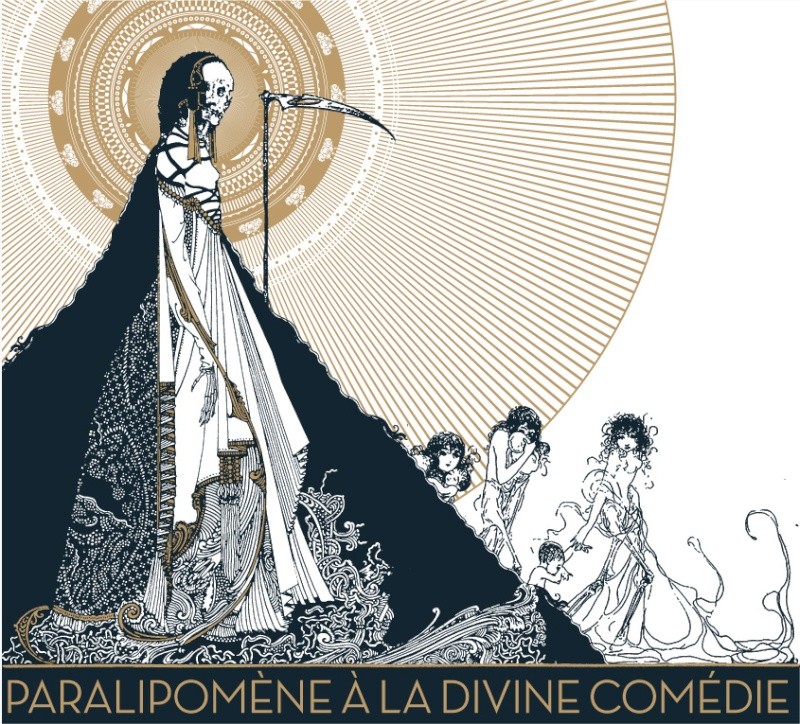 The first release of
Mors Ultima Ratio
available in exclusive distribution through Necrocosm.
DAPNOM
"Paralipomènes à la divine comédie"
CD Digipack
4 page-booklet strictly limited to 500 copies - MUR-001 - 11.90€
Also available special TS limited to 30 copies and Girly to 5 copies.
Special pack available CD + TS or Girly. - 23.90€
The Greatest French Dark Ambient Artist is back with his most elaborated release.
4 tracks of Dark Ritual Sophisticated Evil Music.
Incredible artwork signed Metastazis
(Morbid Angel, Secrets of The Moon, Ascension, Neo Inferno 262...).
"Je vous appelle à la vie, ô forces mystérieuses !
Noyées dans les obscures profondeurs de l'esprit créateur,
craintives ébauches de la vie,
à vous j'apporte l'audace !"